WiseBusiness
Wise provides a comprehensive business software solution for companies comprised of a complete accounting system along with special solutions.
Examples of special solutions include salaries, bank transactions, e-document communications, digital tax submissions, settlements system and many others.
Our solutions provide easier contacts with banks, suppliers and other concerned parties and give an excellent overview of your accounts and operations.
A consistent user work environment minimizes training costs and simplifies usage. And you can easily extend the system as your operation grows and changes.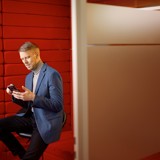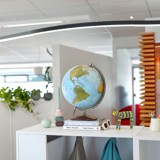 WiseBusiness
Solutions for your company
Wise provides a full range of business solutions for company accounts and financials, including banking, subscriptions, collection, shareholder management, etc. Banking Integration, Subscription system, Collection System, Shareholder Management and more.
Wise's solutions are diverse and have proven successful in the Icelandic business world.
Wise gives you access to accounting and other business solutions with a monthly subscription. Find out more at Business Central by subscription.