Business Intelligence
Wise's solutions in the field of business intelligence provide a diverse view for the study and analysis of key information and also for it to be shared in an intelligible way.
Business intelligence by Wise gives you a clearer overview of your business data and is specifically designed for data processing from Dynamics 365 Business Central and related systems and for the dissemination of valuable information.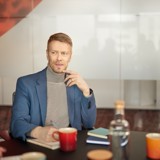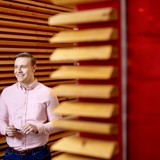 Wise Dashboards
Power BI
Wise dashboards display real-time information on key information from Business Central in the cloud, helping you make more informed decisions and a better overview of your business.
To use the Wise dashboards, you need to have the Wise Insights Connector app installed along with a Power BI Pro license. It is very easy to download both the app and the dashboard, it is done in Microsoft's AppSource marketplace.
Dashboards and licenses are paid for with a monthly subscription.
Business Intelligence
Processing Data
The software works on both physical data and OLAP cubes (Business Intelligence) with data warehouses as an intermediate layer and thereby offers different ways to review business data and give an overview of the business. The setup is simple and the system is easy to master.