Business Central
Business Central is a comprehensive ERP system in the cloud and is suitable for companies of all sizes and shapes. With Business Central you ensure business continuity and connect sales, service, finance and operations to adapt faster and deliver results.
Business Central in the cloud is an affordable and convenient way to provide businesses with a ERP solutions in a monthly subscription.
Now you can choose your path and calculate the estimated cost of subscription and implementation. The Calculator guides you through how much each package costs and what is included in Wise Solutions.
Wise offers a wide range of Icelandic business solutions for Business Central, which can be accessed at AppSource.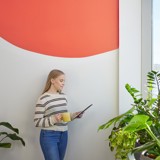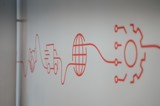 Subscription
In a Nutshell
In Microsoft's cloud environment, you always have the latest version of Business Central.
The system is only accessible through a browser or with the Business Central app
You can add Wise Solutions that suit your business and needs.
Saving and storing data in Microsoft's cloud environment.
Advantage of a variable number of users each month or a cheaper license with a commitment.
Integration with Office 365, Teams and Power BI
Business Central SaaS
Included
Unlimited number of users and companies
Possibility of multiple environments
Financial management
Sales and marketing
Purchasing and inventory
Project management
Warehouse management
Service management
Production