All service requests for Wise now go through our new support system. It is easy to use and provides an overview of all your requests in one place.
 Create your account here. 


NEED BALANCE?
Focus on what matters.
Wise offers a wide range of intuitive business solutions that enable you to gain increased visibility into your operations and prioritize essential tasks so that you can focus on what really matters – at home and at work.
Embrace the cloud with us
Build your ideal solution with a Business Central license and Wise solutions tailored to your business, leveraging the benefits of SaaS for enhanced flexibility, scalability, and seamless updates.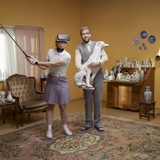 Get in touch!
Let´s take a look together
Do you have a query or suggestion for us?
Drop us a line and we will resolve the issue.