Job Openings
Wise has a team of around 100 experts working in Reykjavík and Akureyri, with years of experience and knowledge on business solutions. Wise is Iceland's leading reseller of Microsoft Dynamics 365 Business Central accounting and business software. We specialize in solutions in the field of finance, retail, specialist services, municipalities, fisheries and transport.
Wise is a fast growing company that focuses on offering universal business solutions and works hard in being a loyal partner in the digital transformation that companies are facing these days.
Our workplace is family-friendly, vibrant and fun and we aim to maintain gender balance in recruitment of staff. We focus on creating a great environment and atmosphere at work where our employees feel good.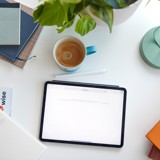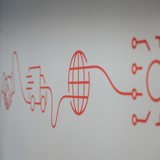 We put the human in digital
Wise is working towards high future goals and we are looking for people that want to be a part of the journey. Forming. Creating. Developing. Our goal is to be a leading provider of business solutions in Iceland and to be a leading provider of fisheries solutions worldwide. We are a strong group with a lot of experience that we share with service that really matters. Technology is a part of our lives and we take it personally.
We are going to create the future with our staff and create an outstanding workplace simultaneously.
We are seeking ambitious individuals with problem solving skills that are passionate and ambitious to take on a fun, challenging and, above all, a diverse range of tasks. We are looking for positive individuals who have drive, stamina, empathy and great communication skills.