Our service
At Wise our consultants are a highly experienced and educated team of professionals, specializing in Microsoft Dynamics 365 Business Central. With extensive knowledge of the platform, they have the ability to identify problems quickly and develop optimal solutions to meet any customer's needs. Their expertise allows them to create and implement tailored strategies that bring tangible, long-term results for businesses.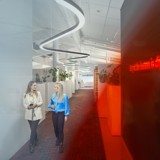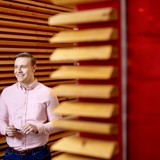 Our promise
We are dedicated to providing the best customer service possible. Our Support Center is open Monday through Friday during office hours and can easily be accessed to provide comprehensive support for customers' needs. In addition, customers with a service contract have access to 15% discounts and exclusive invitations to events and courses. 
The Support Center also features a knowledge base with step-by-step instructions so that customers can get the most out of their Wise services. With Wise, you can trust that you're in good hands. To get assistance, simply submit a ticket through our support centers. 

Submit a ticket
Project management
We provide comprehensive project management services to make sure our clients' projects are executed smoothly and effectively. Our experienced project managers guide the entire process from the initial planning stage to delivery, offering personalized attention to ensure a successful outcome.

We specialize in the implementation and upgrading of Microsoft Dynamics 365 Business Central and other solutions in the Dynamics 365 ecosystem, always striving to achieve optimal results for our customers.